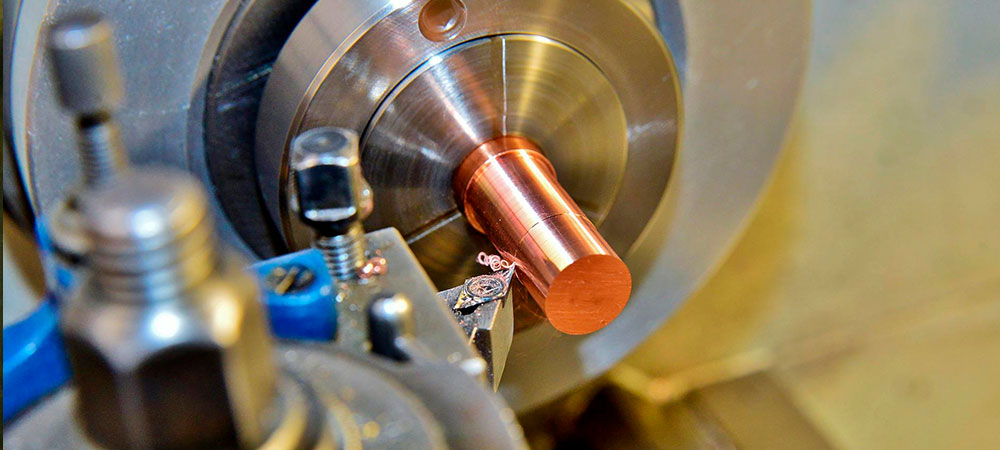 Our Swiss-style machine equipment is a cost effective way to provide extreme accuracy for small parts, long slender parts, and screws. Since Swiss-style operations can produce complex parts in a single operation, production time is decreased. With the adoption of Swiss CNC machines, we can perform multiple complex operations through computer controlled programming, resulting in tighter tolerances, better surface finish, and improved consistency.
Our Swiss-style machines are capable of typical boring, deburring, drilling, knurling, milling, reaming, and turning operations. This type of equipment offers additional capabilities including broaching, deep hole drilling, hobbing, slotting, thread cutting, tapping, thread milling, and thread rolling. They are capable of continuous or high speed machining, utilizing 7 axes and live tooling. We work with steels, aluminum, brass, copper, iron, and titanium materials utilizing Swiss-style machining operations. We can also perform these operations with polymers such as ABS, Acetal, Fiberglass, and Nylon. With Swiss-style machining, we can achieve tolerances as close as ± 0.0003" with part lengths of up to 36" and maximum diameters of 1.25". Our team has produced connectors, fasteners, fittings, and shafts in prototype, low volume, or high volume batches. While we typically quote on a job by job basis, time may vary depending on the project complexity and timeframe requested.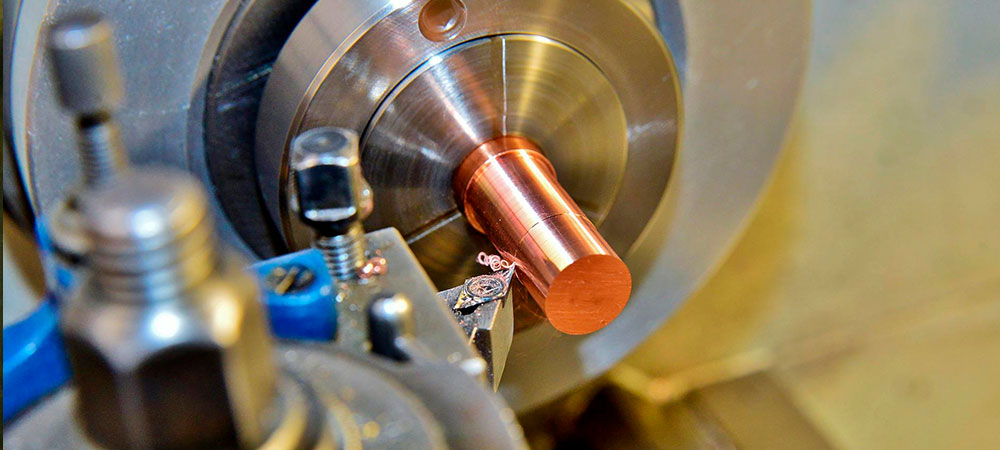 Our team at Miller Precision Mfg. Ind., Inc. is well versed in both manual and CNC capable Swiss machining operations, supported by a state-of-the-art Tsugami Swiss turning equipment. We've performed Swiss-style operations for multiple industries, including precision components for aerospace, electronic, medical, optical, and dental applications. In addition to precision machining, we adhere to stringent certifications, specifications, and industry standards such as ANSI, ASTM, AWS, ISO, QS, and RoHS.
We continue to provide an ever-growing inventory of machinery that will expand your production capabilities, offer extreme precision tolerances, and ensure part quality.
Cnc Turning Services Capabilities
Processes (General Capabilities)

Boring
Deburring
Drilling
Knurling

Processes (Special Capabilities)

Broaching
Deep Hole Drilling

External Thread Cutting
Internal Thread Cutting
Tapping

Thread Milling
Thread Rolling

Alloy Steels
Aluminum
Brass
Bronze Alloys
Carbon Steel

Copper
Iron
Stainless Steel
Titanium

Materials (Plastic Polymers)

ABS (Acrylonitrile Butadiene Styrene)
Acetal

Fiberglass Reinforced Plastics
Nylon

Assembly
CAD Design Services
Coordinate Measuring Machines (CMM)
Deburring
Heat Treating

Painting
Plating
Reverse Engineering
Sheet Metal Fabrication
Welding – MIG and TIG

Specialty Production Shop
Prototype

Quoted on a Job by Job Basis Rush Services Available
Machine Components
Engine Components
Turbine Components
Hydraulic Components
Turbomachinery Components
Construction Equipment
Shafts
Forgings
Valves

Pins
Thread Rod
Fasteners
Spindles
Sockets
Bushings
Spacers
Fittings
Standoffs

Aerospace
Agricultural
Architectural
Auto/Truck/Transportation
Chemical
Dental
Electronic
Food

Machine Tool
Marine
Medical
Military
Oil Field
Optical
Packaging/Converting
Pharmaceutical

ANSI American National Standards Institute
ASTM American Society for Testing and Materials
AWS American Welding Society
ISO International Organization for Standardization

Mil-Spec Military Specifications
QS QS Is a quality standard developed by the Automotive Industries
RoHS Restriction Of Hazardous Substances (Compliant)

DXF
MasterCam (MDX, MC8, MC9, SET)
PDF
Pro-E or Pro/Engineer (DRW,PRT,XPR)

SolidWorks (SLDPRT,SLDDRW,SLDDRT) STEP